New Product Spotlight
---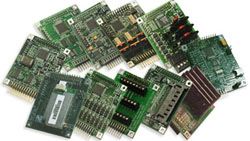 Expand the I/O options of your programmable controllers by mixing and matching up to eight specialized I/O modules, called WildCards, including 10/100bit Ethernet, USB, GPS, solid state AC and DC relays, 24-bit 7 channel data acquisition, signal conditioning, 20 channel digital I/O, 56KB UART with two additional full-duplex serial ports, compact flash, I/O filter and much more.
All wildcards include precoded device drivers giving you full high level access to their functions.
Since 1985 Mosaic has developed and manufactured low cost I/O-rich single board computers, microcontroller boards, programmable controllers, operator interfaces, graphical user interfaces and integrated development tools for embedded control, data acquisition and communications in instruments and automation.
Call us for more information about our controller boards for your embedded applications, microcontroller projects, or instrumentation needs.
Hot Products
---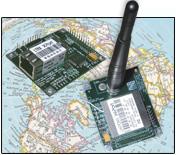 The EtherSmart Wildcard provides wired Ethernet connectivity, and the WiFi Wildcard provides wireless 802.11b/g connectivity. Using either of these cards, connect to your programmable controller from a web browser to monitor its status, diagnose problems or update its software. An application program can send emails to transmit data or alert other computers on the network when significant events occur.