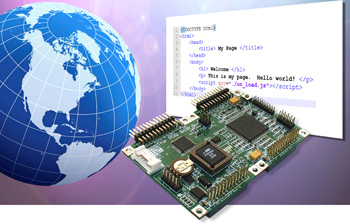 Use this versatile low-cost board for any embedded application, whether it is data acquisition, measurements, PWM, interfacing to sensors and actuators, embedded webserver, motor control or scientific instrumentation. With its powerful Freescale HC12 processor, the PDQBoard can do it all 8 times faster [more..]

Accurate Thermocouple Measurements Made Easy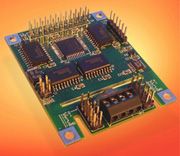 The Thermocouple Measurement Wildcard is designed to allow easy measurement of wide ranging temperatures from -250°C up to +1200°C. The TCM Wildcard delivers built-in cold junction compensation and pre-coded curve fitting for accurate temperature measurement in your instrument control application. Measure one or two temperatures over wide temperature ranges using Type B, E, J, K, N, R, S or T thermocouples. Mix and match the TCM Wildcard with any of the growing family of Wildcards.[more..]
Have questions? Want to chat?
Check us out at:

Mosaic Documentation Web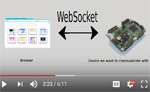 With the help of WebSocket technology, control your I/O-rich instrument in real time, locally or remotely, from a tablet or a smart phone.
Using a web browser and a few mouse clicks you will be able check the status, pinpoint problems, diagnose faults, and download updates or software fixes directly to the instrument anywhere in the world without ever leaving your desk.
[more..]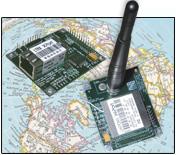 The EtherSmart Wildcard provides wired Ethernet connectivity, and the WiFi Wildcard provides wireless 802.11b/g connectivity. With either of these cards, connect to your programmable controller from a web browser to monitor its status, diagnose problems or update its software. Mosaic's new Web Front Panel makes it all possible.
The Web Front Panel is a collection of libraries that run both on your Mosaic Controller and on your tablet or smart phone. It uses a standard web browser as a universal tool to display data and provide control. The Web Front Panel is compatible with Apples iOS for iPhone and iPad, Android, and Windows, and any modern browser including Safari, Firefox, Opera and Internet Explorer.[more..]