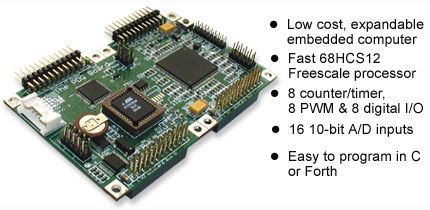 Accurate Thermocouple Measurements Made Easy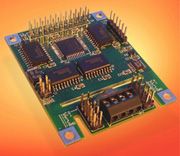 The Thermocouple Measurement Wildcard is designed to allow easy measurement of wide ranging temperatures from -250°C up to +1200°C. The TCM Wildcard delivers built-in cold junction compensation and pre-coded curve fitting for accurate temperature measurement in your instrument control application. Measure one or two temperatures over wide temperature ranges using Type B, E, J, K, N, R, S or T thermocouples. Mix and match the TCM Wildcard with any of the growing family of Wildcards.[more..]
Have questions? Want to chat?
Check us out at:

Mosaic Documentation Web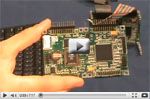 Use this new versatile low-cost board for any embedded application, whether it is data acquisition, measurements, PWM, interfacing to sensors and actuators, embedded webserver, motor control or scientific instrumentation. With its powerful Freescale HC12 processor, the PDQBoard can do it all 8 times faster [more..]
Conductivity sensing I/O board precisely measures aqueous liquid conductance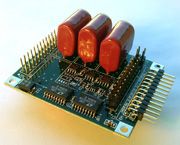 The Conductivity Sensing Wildcard can be used to measure either solution conductivity or total ion concentration of aqueous samples for analytical investigation or process measurement.

Hosted by any Mosaic SBC, the Conductivity Sensing Wildcard provides an easy way to add environmental monitoring to your instrument.