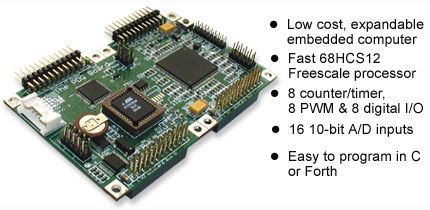 Accurate Thermocouple Measurements Made Easy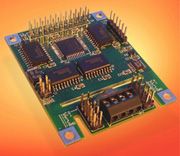 The Thermocouple Measurement Wildcard is designed to allow easy measurement of wide ranging temperatures from -250°C up to +1200°C. The TCM Wildcard delivers built-in cold junction compensation and pre-coded curve fitting for accurate temperature measurement in your instrument control application. Measure one or two temperatures over wide temperature ranges using Type B, E, J, K, N, R, S or T thermocouples. Stack up to 8 TCM Wildcards on your Mosaic controller or mix and match with any of the growing family of Wildcards.[more..]
Have questions? Want to chat?
Check us out at:

Mosaic Documentation Web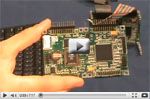 Use this new versatile low-cost board for any embedded application, whether it is data acquisition, measurements, PWM, interfacing to sensors and actuators, embedded webserver, motor control or scientific instrumentation. With its powerful Freescale HC12 processor, the PDQBoard can do it all 8 times faster [more..]
PDQ Board Lite - A Basic Microcontroller Development Board for Embedded and Real-Time Systems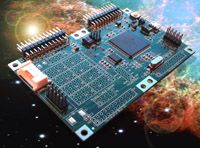 The PDQ Board Lite is an even lower cost version of the PDQ Board. The "Lite" Board provides all the I/O of the Freescale HCS12/9S12 MCU, including dual logic level and standard RS-232 serial ports, analog inputs, I2C, dual SPI links, PWM, and timer-controlled digital I/O.