EtherSmart Hardware Schematics
---
The EtherSmart Wildcard is based on the Lantronix Xport Ethernet device server which is built into an RJ-45 connector housing. The XPort exchanges data via a serial UART-USART interface, while the Wildcard bus is a parallel interface. A UART (Universal Asynchronous Receiver/Transmitter) chip on the EtherSmart board implements the conversion between the parallel Wildcard bus and the XPort's serial data lines. Built-in software lets you send emails from the instrument, serve out static and dynamic web pages to your PC-based browser, and implement serial data exchanges with peripheral devices (known as Serial Tunneling). The EtherSmart Wildcard is ideal for web-enabled instrumentation and automation applications.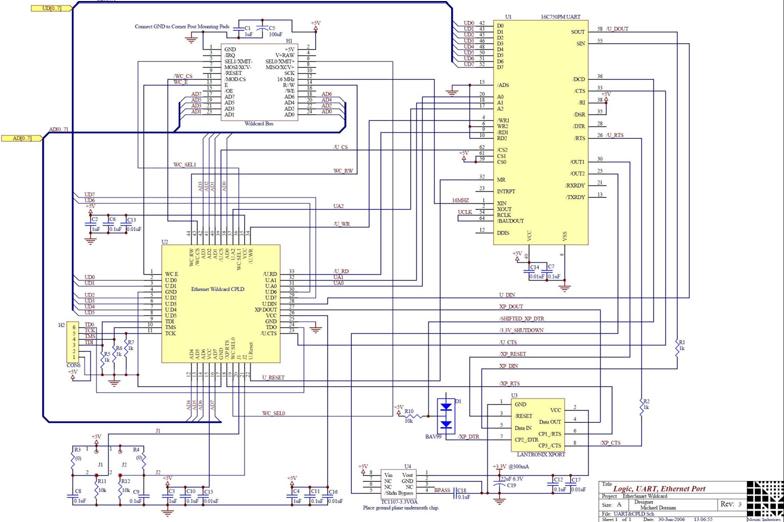 ---
See also → EtherSmart Hardware Schematics
This page is about: Ethernet Hardware Schematics, Lantronix Xport – EtherSmart Wildcard hardware schematics, based on the Lantronix Xport Ethernet device server.